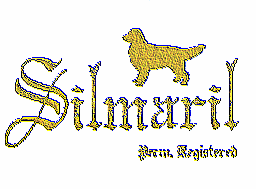 " Brandy "
Golden Harvest Brandy CD
June 19th, 1984 ~ October 17th, 1994.

" There is no faith which has never yet been broken,
except that of a truly faithful dog "
Konrad Z. Lorenz

---
My Childrens' ~ "Learn to Love a Big Dog"
Always Forgiving of My Human Foibles
In Trying Times - My Best Friend
Always Expressionable
My Companion
Taught Me Why He Wasn't a Labrador !
My First Golden


.